SA-Signature: 1 Person Far Infrared Sauna
From R20,494.00 excl. 15% VAT
SA-Signature Far Infrared Saunas from SA-Sauna­ are the most effective far infrared saunas available.
Please note: We have upgraded the door handles from stainless steel to traditional wood handles.
Fast Deliveries
We deliver within 3 - 5 working day
Warranties
Worry-free 12 months guarantee
Installations
DIY or professional options
Expert Advice
We can help you choose
Feel Vibrant with SA-Signature Far Infrared Saunas
SA-Signature Far Infrared Saunas from SA-Sauna­ are the most effective far infrared saunas available. Using Solacarbon heat as the active ingredient, SA-Signature offers the maximum therapeutic results. Solacarbon is the only heater on the market clinically shown to raise core temperature, lower blood pressure and aid in weight loss. This is one of the reasons more doctors recommend SA-Signature over any other sauna brand.
1 person: 1600W [R3.52 per hour to run]
* note this is an estimate based on R2.20 per KW / hr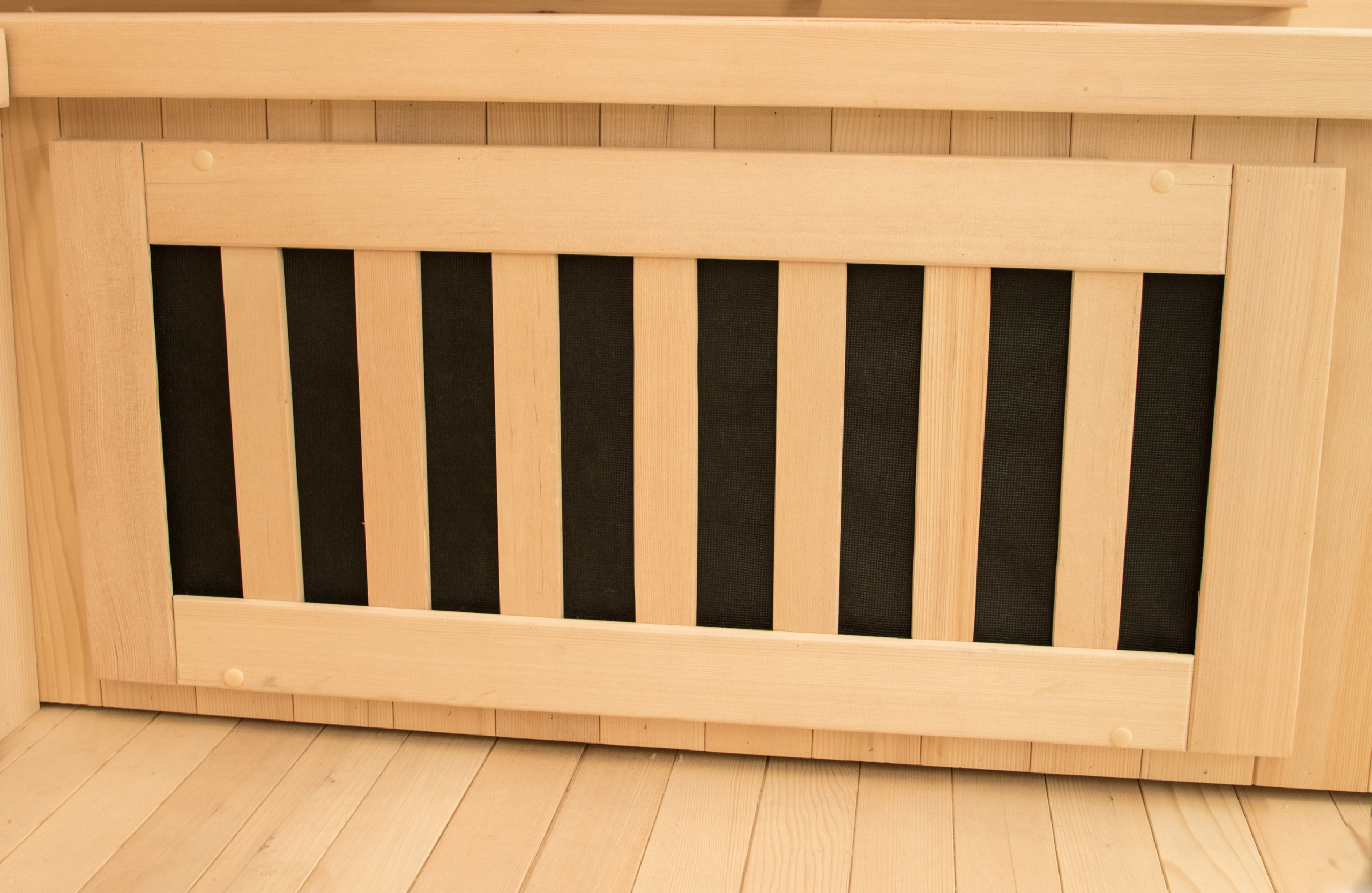 Solacarbon Far Infrared Therapy
Our active ingredient: Solacarbon far infrared technology proven effective & safe.
The most important element in an infrared sauna is the heater emissivity rating, which determines how efficiently the infrared heat is emitted. High infrared emissivity is the key to the infrared benefits! With generic carbon blend heaters, you'll get an emissivity rating that's significantly lower than Solacarbon heaters, making ours the most effective far infrared heater on the market.
For the safest infrared heater on the market, look no further than our very own Solacarbon heaters. Our proprietary design creates almost zero EMF, or electromagnetic fields. 
What makes Solacarbon so safe are the panels. They contain a blend of materials that are each 100 percent quality-controlled by SA-Sauna. So we can promise you safety and effectiveness with each individual heater, unlike any other sauna on the market! Even better, the Solacarbon panels are heat-sealed so no wires or glues are used. When the panels heat up, they won't be emitting any unhealthy gases. The clinically-tested technology in our infrared saunas make us the most trusted sauna source around.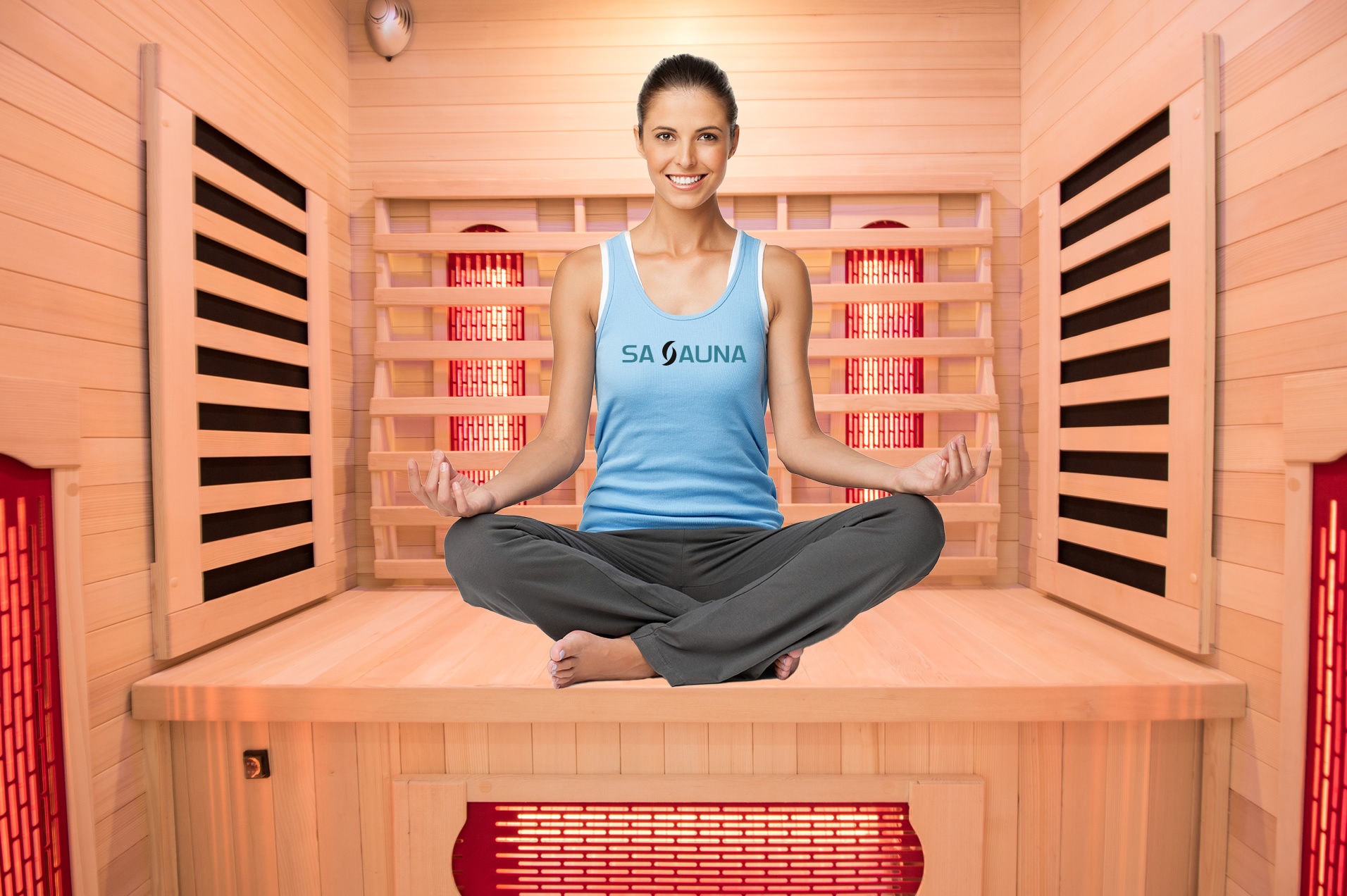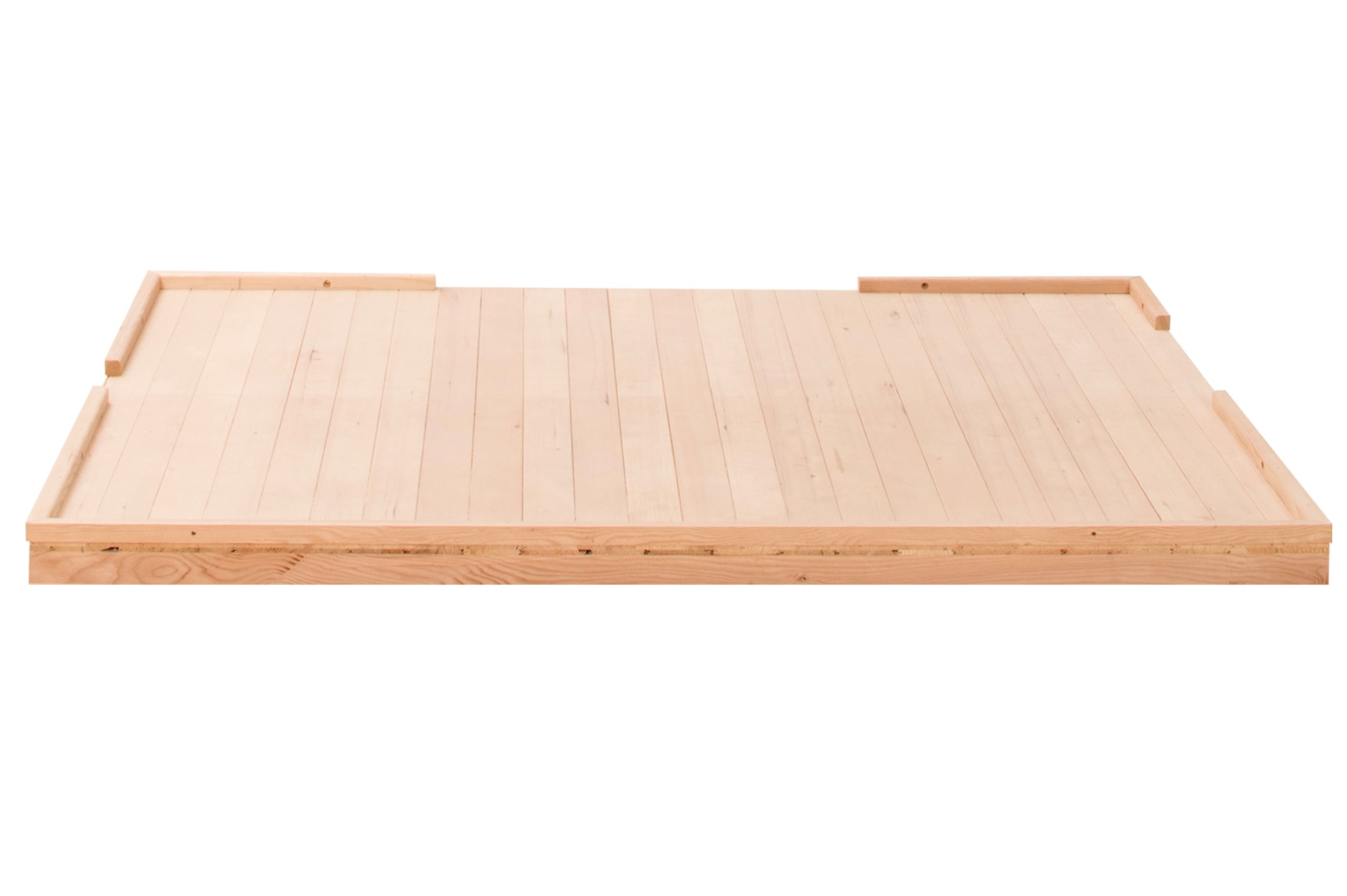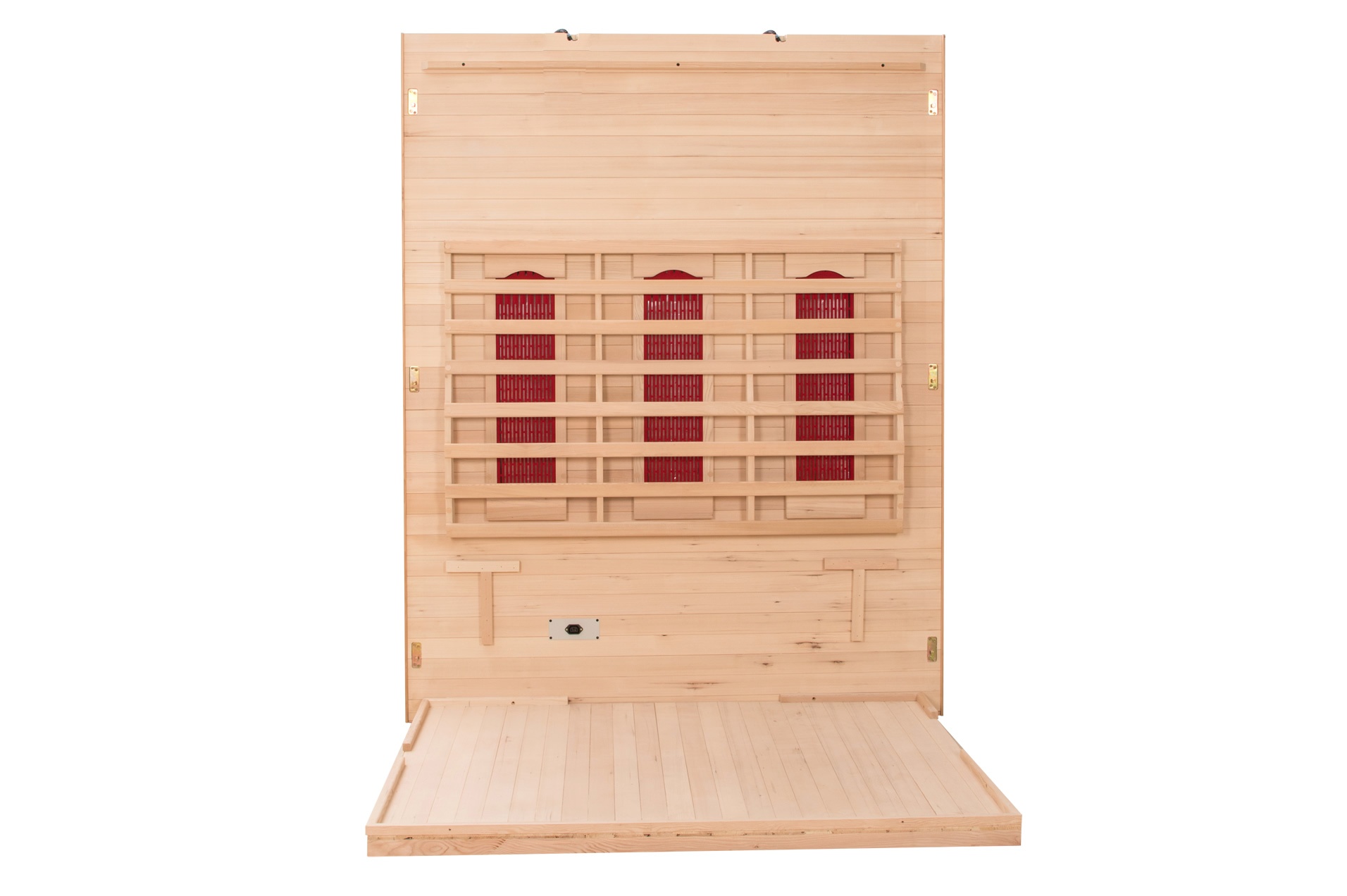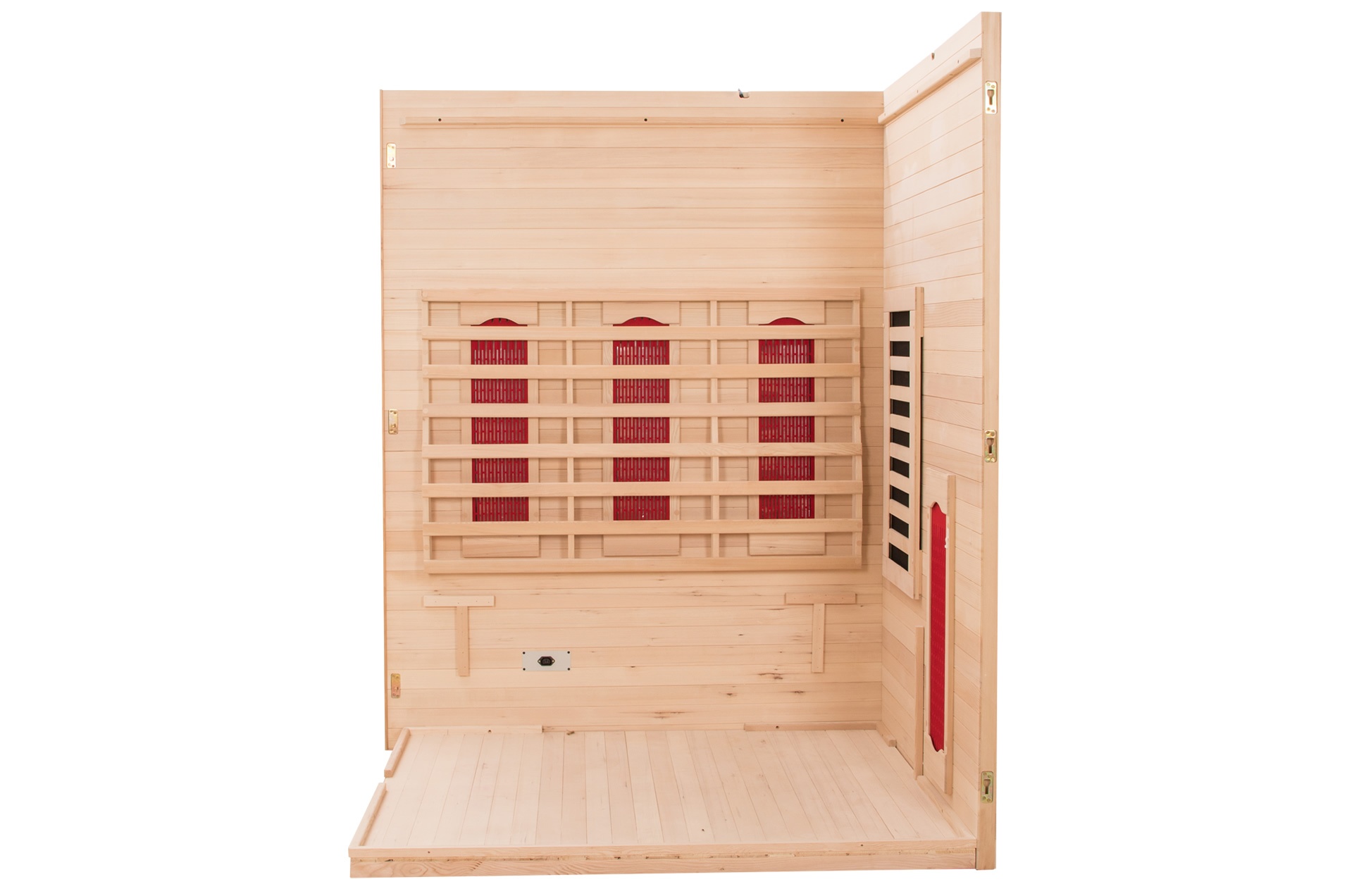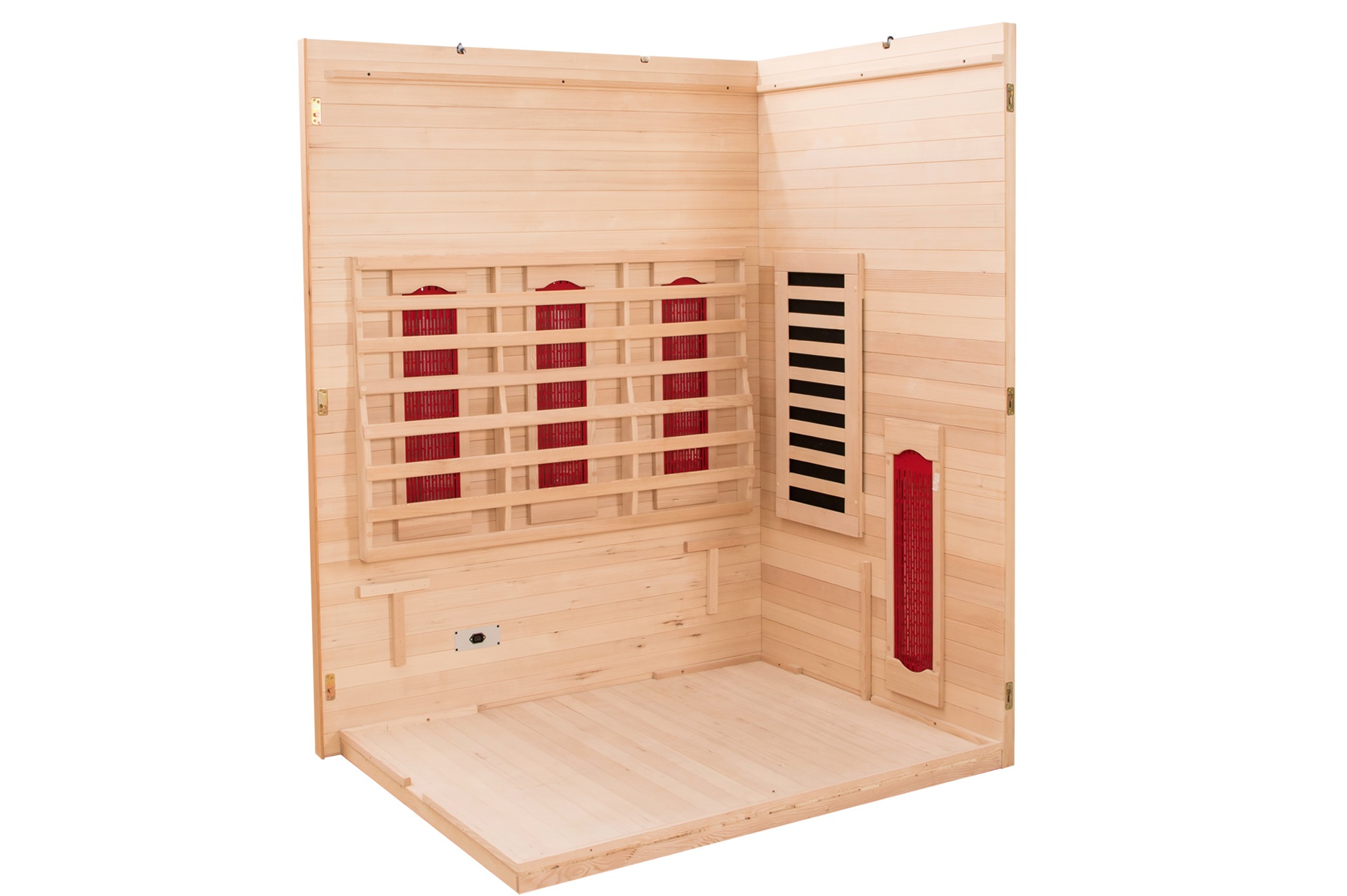 Beautiful Craftsmanship
& Simple Assembly
With 100 percent quality-controlled manufacturing, you will not find another far infrared sauna as beautiful. Our SA-Signature saunas have solid tongue and groove construction, 33 percent thicker wood than the industry standard and are commercial grade for extra durability. SA-Sauna saunas are made from certified wood that is sustainable, adaptable to high temperatures and extremely durable – perfect for high traffic use. 
Assembly
SA-Signature's assembly process maintains the integrity of the sauna while allowing you to easily snap together walls for simple set up and take down. As the sauna naturally expands and contracts during use, the seal adapts to prevent cracks and warping for prolonged cabinetry, while keeping the heat in and the cool air out. It is as strong and durable as clips, buckles or screws, but invisible to the naked eye.
The SA-Signature bench is made of solid wood for ultimate comfort. If you don't want to sit, no problem. Benches are removable for full use of floor space for stretching or yoga poses.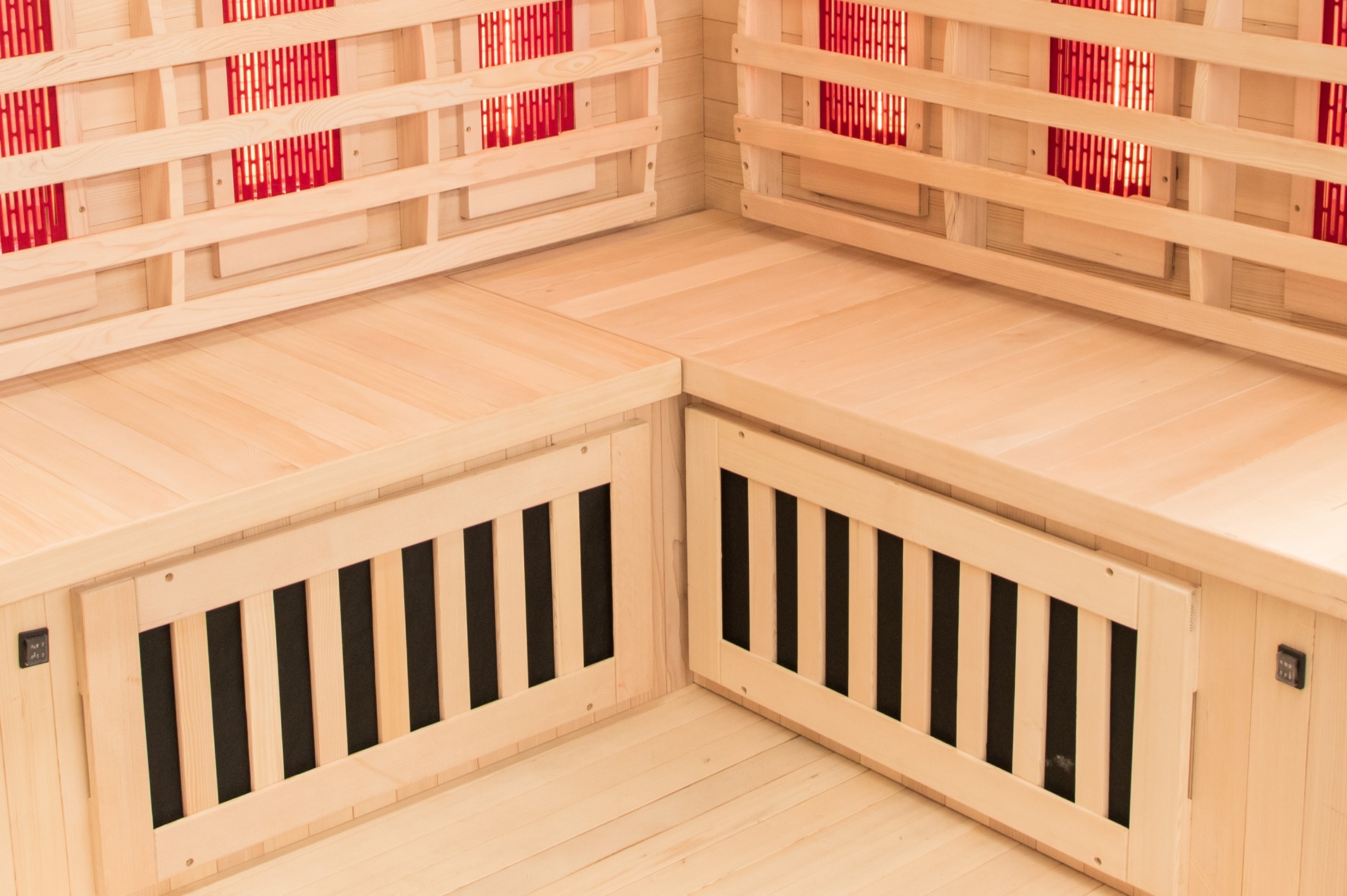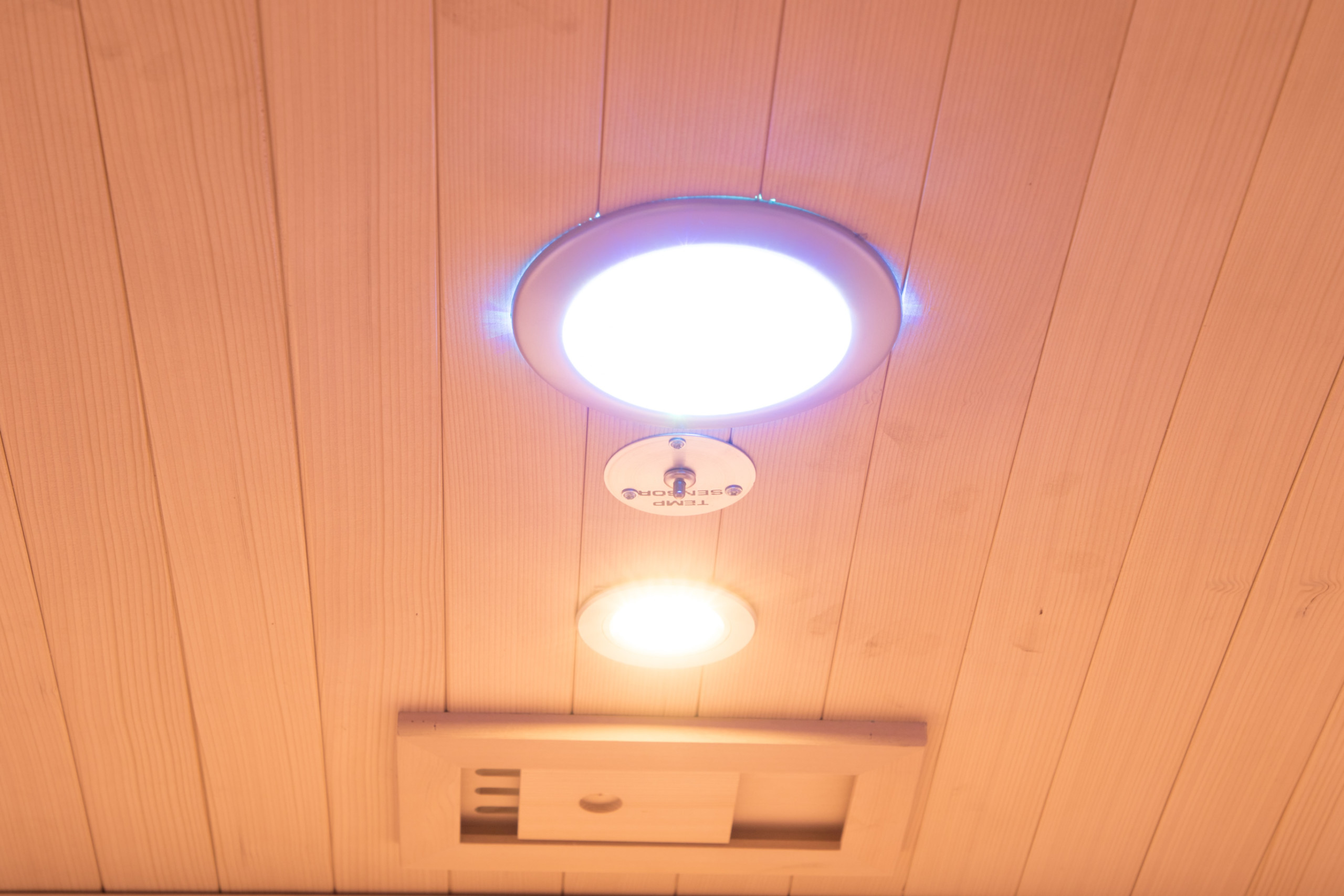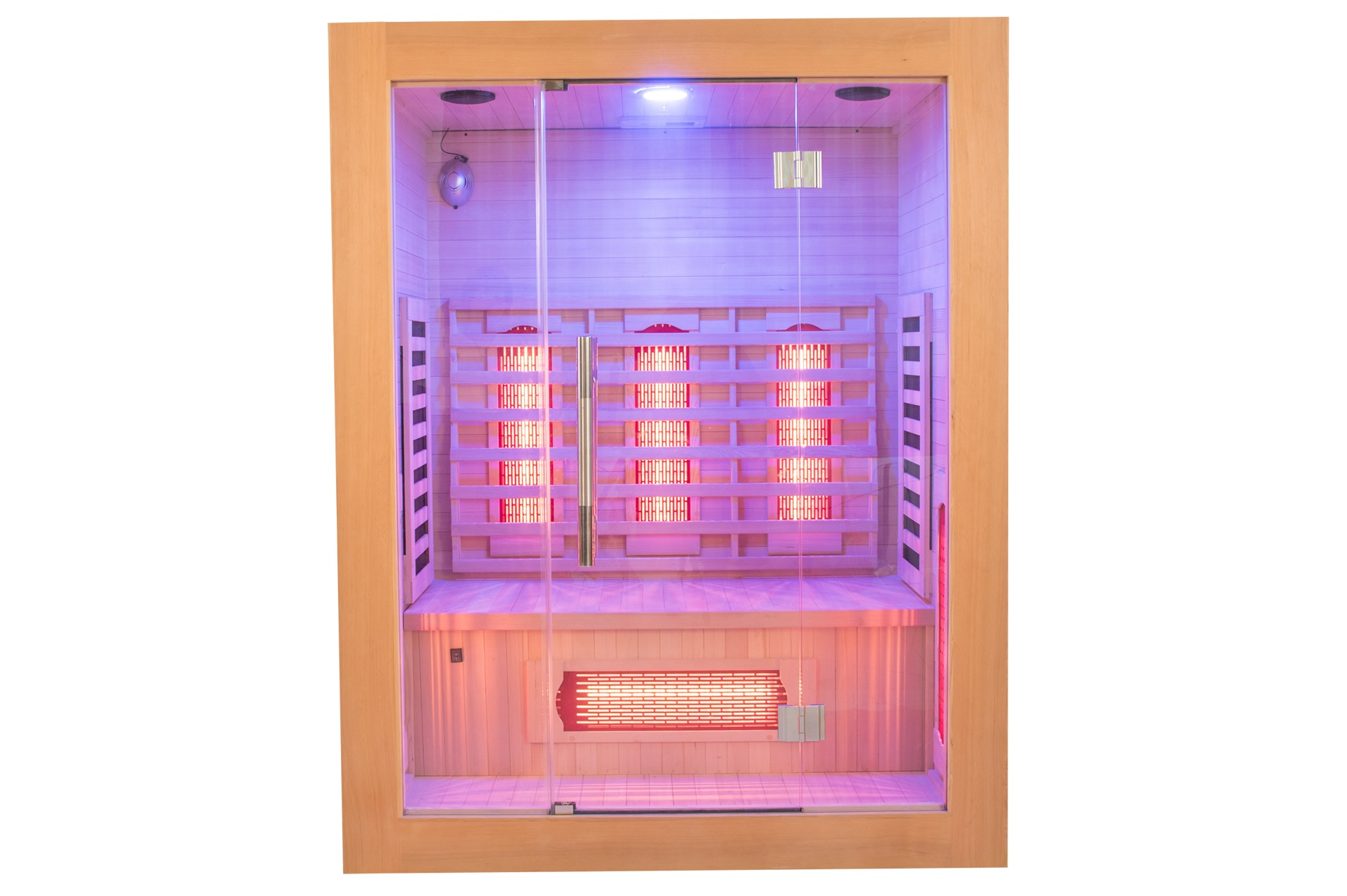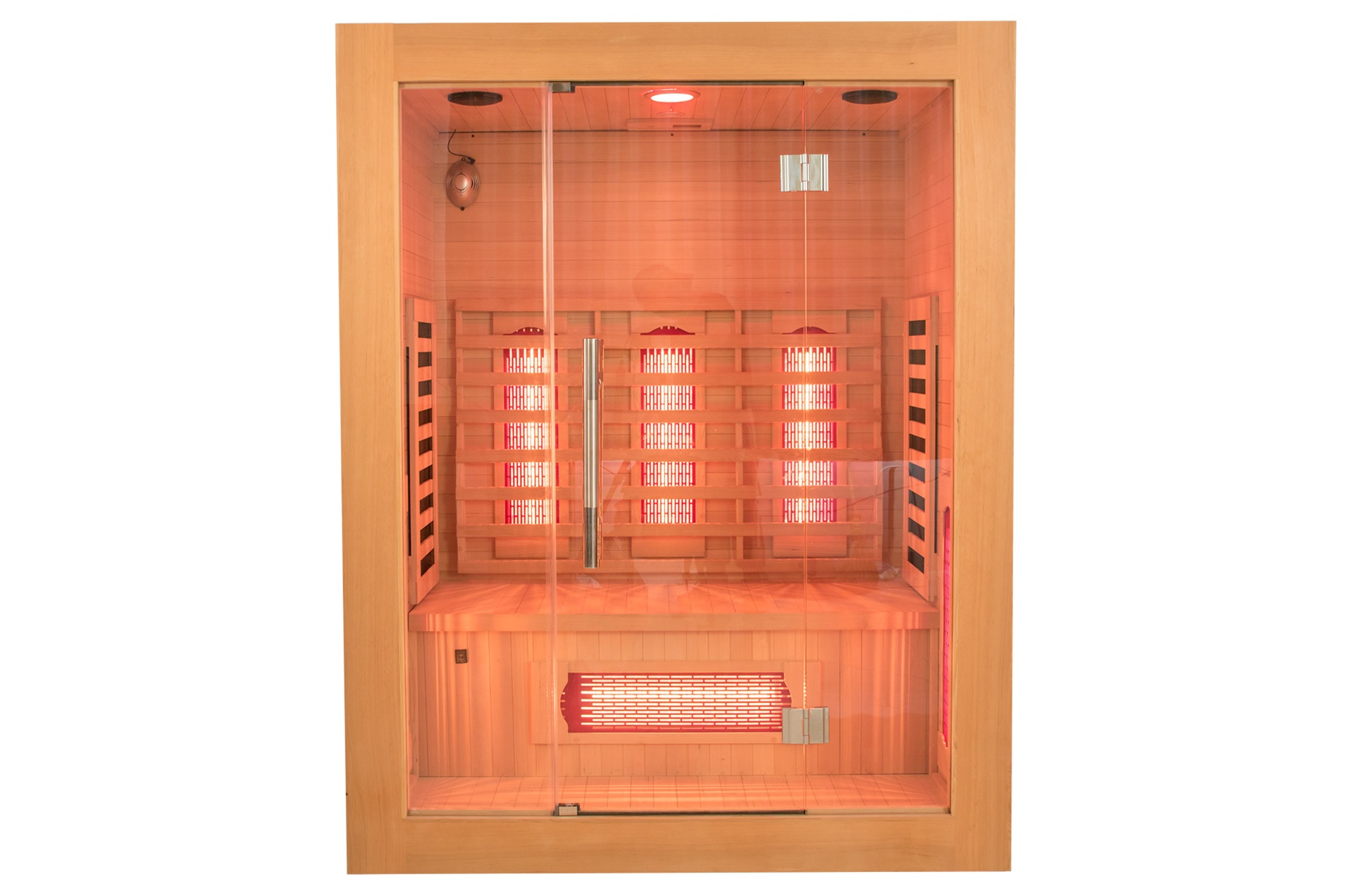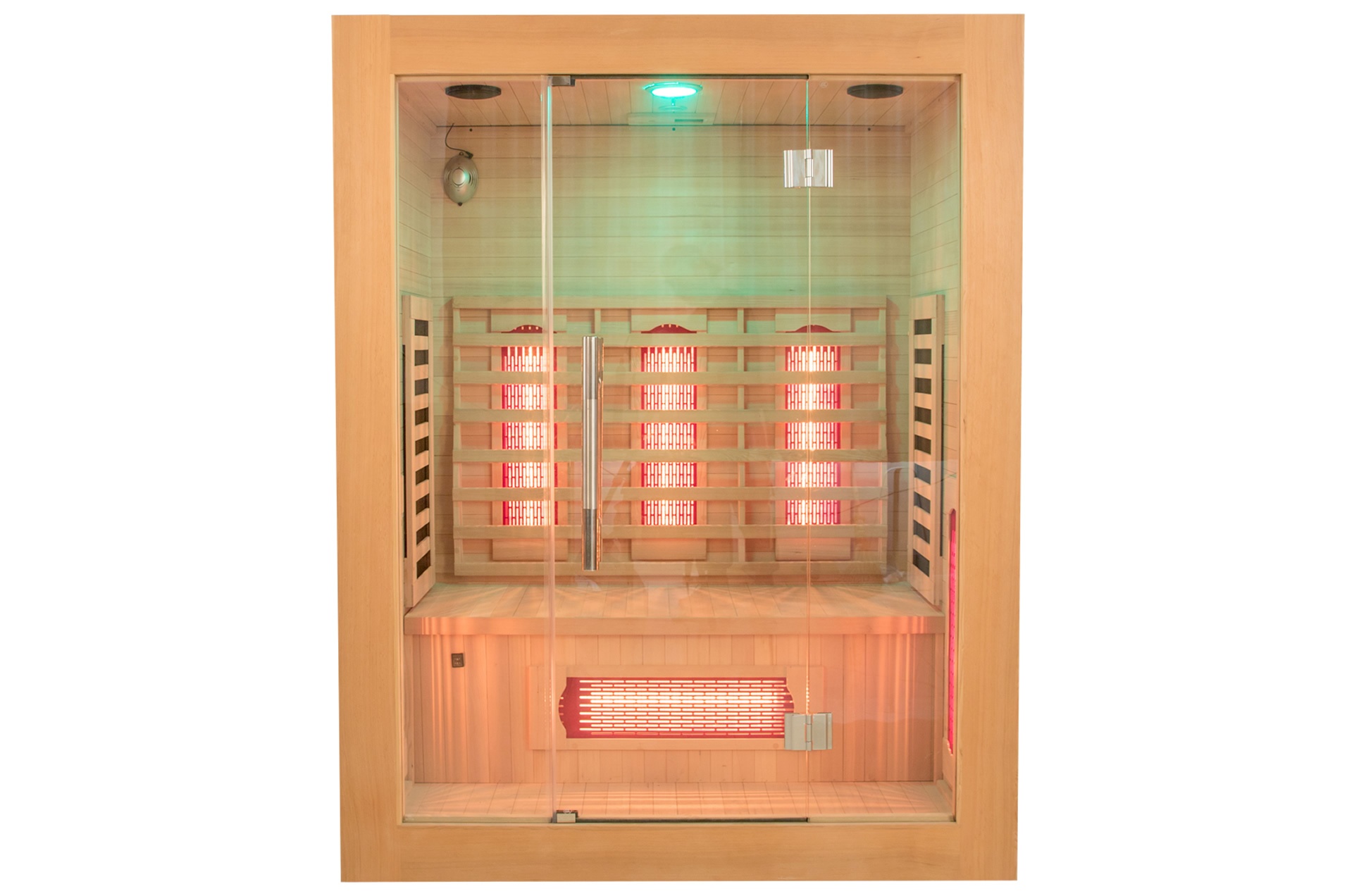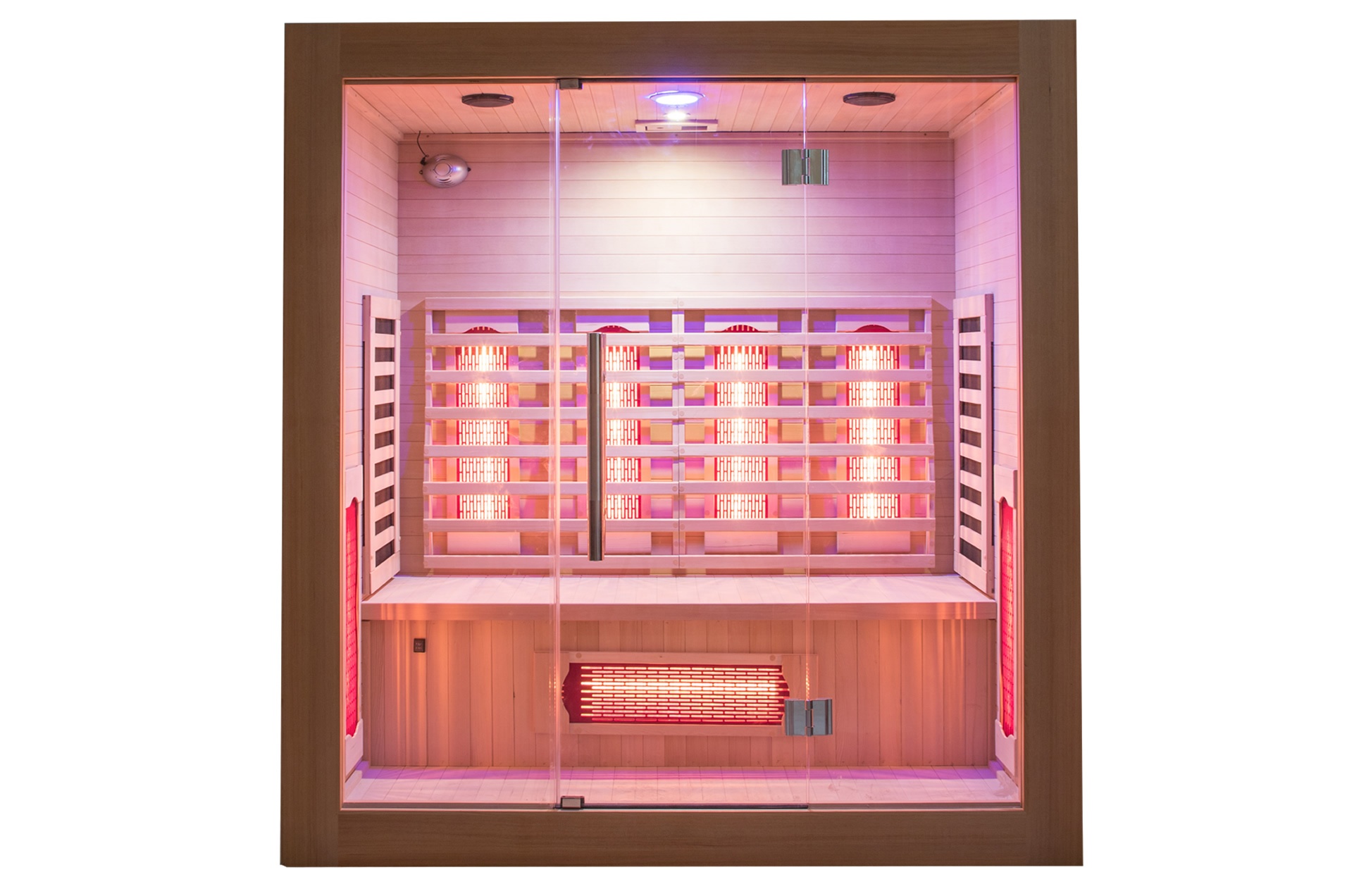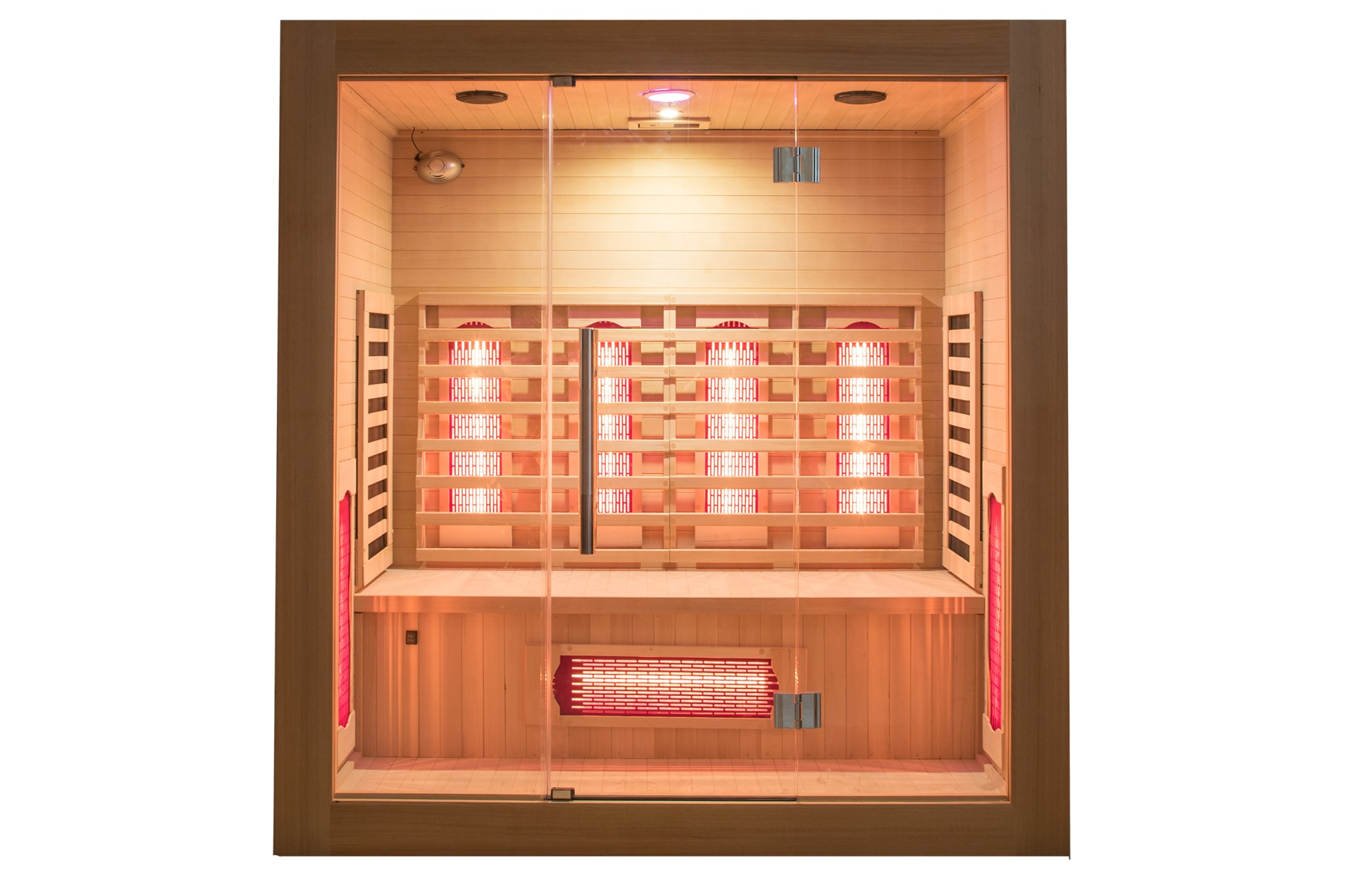 Soft interior lights add an intimate ambiance yet provide enough light for reading. It's easy to upgrade to colored lights to enhance the ambiance and mood.
Our sound system is intergrated in the control panel via bluetooth or usb,
Bask in the superior player sound system with Bluetooth, mp3 WMA playback, AM/FM, AUX and USB/SD inputs with built-in speakers. Choose your favorite tunes, close your eyes, and be taken away by the crystal clear sound from 2 premium speakers.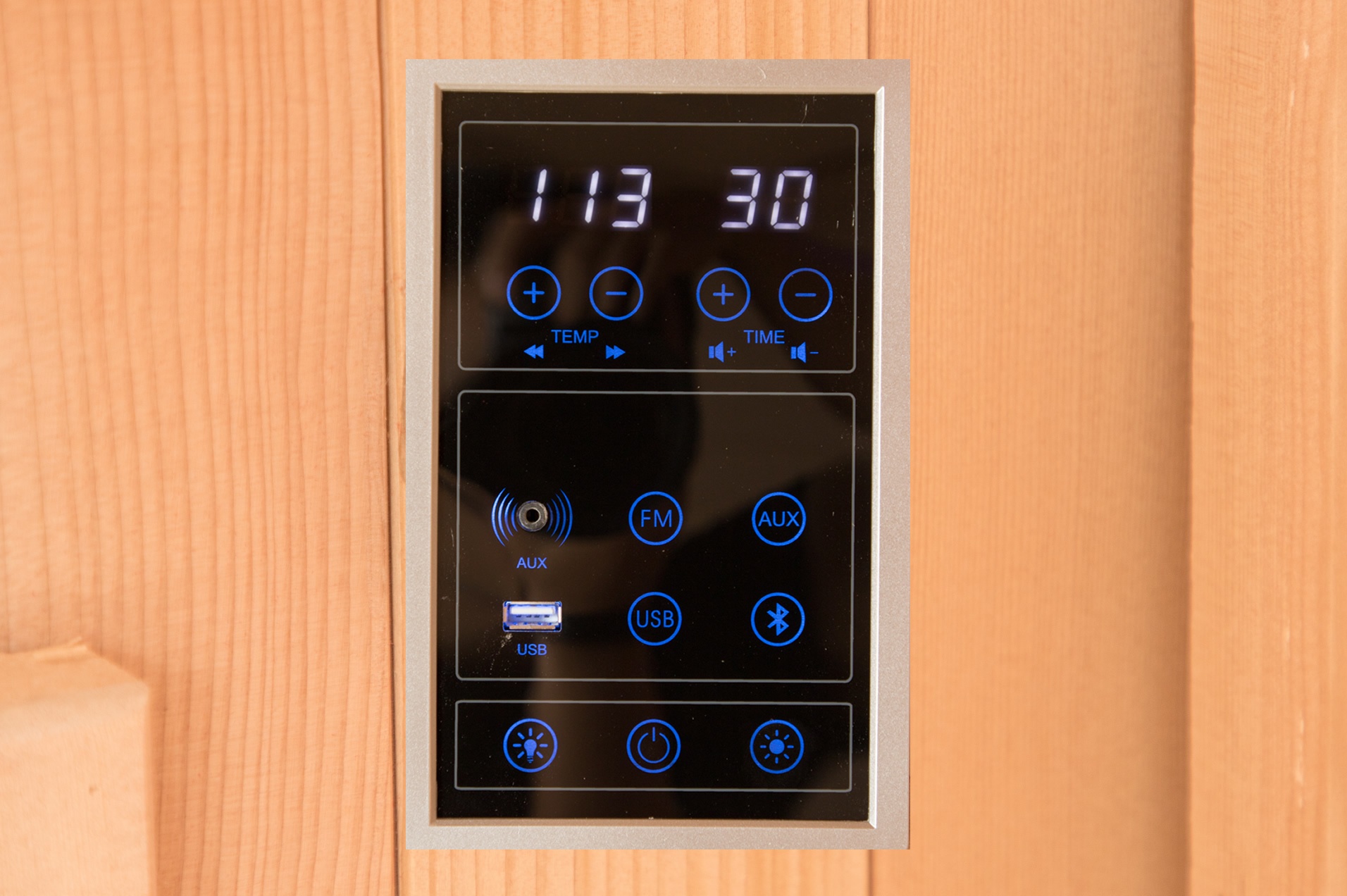 Compare SA-Signature Far Infrared Saunas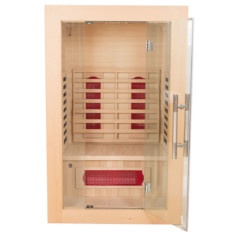 1600W [R3.52 per hour to run]
* note this is an estimate based on R2.20 per KW/hr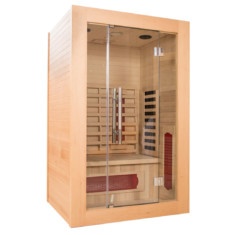 1900W [R4.18 per hour to run]
* note this is an estimate based on R2.20 per KW/hr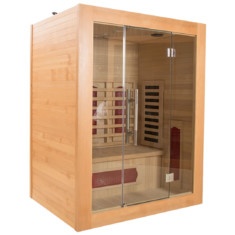 2200W [R4.84 per hour to run]
* note this is an estimate based on R2.20 per KW/hr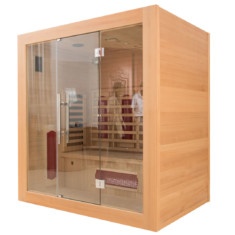 2600W [R5.72 per hour to run]
* note this is an estimate based on R2.20 per KW/hr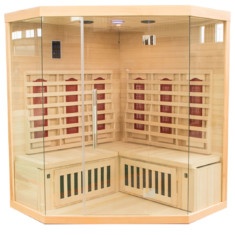 SA-Signature:
4 Person Corner
2600W [R5.72 per hour to run]
* note this is an estimate based on R2.20 per KW/hr