Oxygen Concentrator with Nebuliser: 1-7L
1-7L/min Flow Oxygen Concentrator with Nebuliser
93% High Purity AC 220V
Remote Control for Home and Travel Car Use
Eight Stage Filtration System
High Precision Oil-Free Compressor
Model: ZY-1Z
Fast Deliveries
We deliver within 3 - 5 working day
Warranties
Worry-free 12 months guarantee
Installations
DIY or professional options
Expert Advice
We can help you choose
The oxygen concentrator is a health care machine for home use, which provides continuous flow provision adjustable for 1-6 Liters per minute, and this oxygen machine produces constant steam of 30-93%±3%.
This o2 concentrator has the ability to act as a negative ion and atomizer. The oxygen machine will produce more fresh oxygen with negative ions, resulting in oxygen's characteristics being restored to what it originally was in nature. Many users with sore throats or asthma can benefit from the atomization function.
For the users' comfort, our oxygen machine chooses a low-noise design that will not interrupt your sleep and increase your sleep efficiency.
The oxygen maker has a multi-layer filter inside, and the concentrator can remove impurities and bacteria from the air and increase the percentage of clean oxygen content. The filter is simple to install and replace.
HIGH CONCENTRACTION
OXYGEN PRODUCTION
48 HOUR
CONTINUOUS OXYGEN
ONE-BUTTON
OXYGEN GENERATION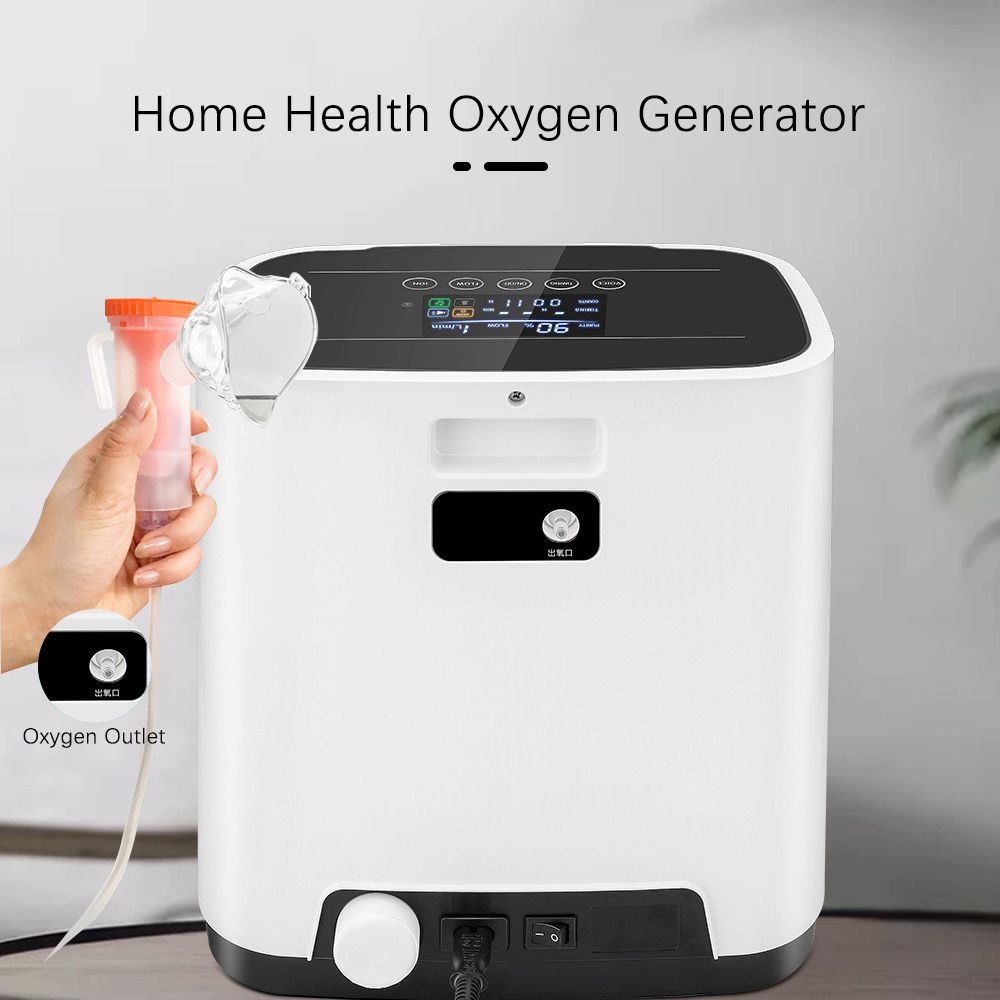 Low Noise 1-7L Home Oxygen Generator Portable
Model ZY-1Z
Input Power: 120W
Oxygen Flow : 1-7L (Adjustable)
Oxygen Concentration 30%-90% (Adjustable)
Noise: <60 dB
Outlet Pressure: 0.02 – 0.03 MPa
Related Voltage: 220v
Color: White
Product Size 28.4 x 18.7 x 30.2cm
Net Weight 6kg
1 X Oxygen Concentrator
1 X Power cord
1 X Remote control
1 X Nasal straw
1 X Atomizing cup
1 X Oxygen mask
1 X Instructions