Oxygen Concentrator 1-7L DE-1A
1-7L/min Flow Oxygen Concentrator
O2 Generator Portable Intelligent Home Air Purifier
93% High Purity AC 220V
Remote Control for Home and Travel Car Use
Model: DE-1A
Fast Deliveries
We deliver within 3 - 5 working day
Warranties
Worry-free 12 months guarantee
Installations
DIY or professional options
Expert Advice
We can help you choose
Oxygen Output: 
Over 30-90% oxygen purity, 1-7L/M adjustable flow rate, let you enjoy a clean air at home. Delivers a steady stream of up to 90% pure oxygen out of normal air
Multi-layer filter: 
The oxygen system of this product has coarse dust filter, fine dust filter and three bacterial filtration treatment for the input air respectively, finally, the oxygen is fresh and clean after filtering , and the two front layers filter can be replaced without disassembling, the user operate it comfortably.
Widely used:
Respiratory system diseases, cardiovascular and cerebrovascular diseases;
plateau hypoxia;
middle-aged and elderly people,
pregnant women,
students who have been engaged in mental work for a long time;
people who have long been engaged in underground or confined space operations,
People who are exhausted from exercise and lack of oxygen.
Note: This machine is used for family health care, not use for serious diseases.
GERMAN PURE COPPER OIL-FREE COMPRESSOR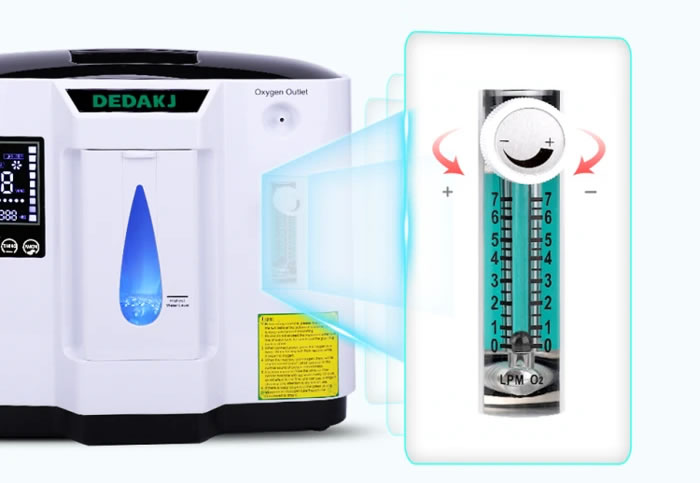 Oxygen concentration: 30%-90%(+3%)
Display Control: HD LCD touch screen
Rated voltage: AC 220V +22V / 110V
Control distance: 18 meters infrared remote control
Net weight: 6.5kg
Operating noise: <45dB(A)
Oxygen generation method: Pressure swing absorption (PSA)
Size: 340mm x 180mm x 310mm
Inhalation Method: Ear hanging oxynge, nose suction (earhook oxygen inhaler, nasal cannula)
Oxygen output: 1.7L/min
Max ogygen flow rate: 7L/min
Rated power: 120VA
Negative ion function: The use of high-frequency negative ion transmitter
Certificate: CE
1 * Oxygen concentrator generator
1 * Headphone-type oxygen inhalation device
1 * nasal suction oxygen
1 * 3 meter oxygen tube
1 * remote control
1 * power cord
1 * user manual
1 * filter
1 * fuse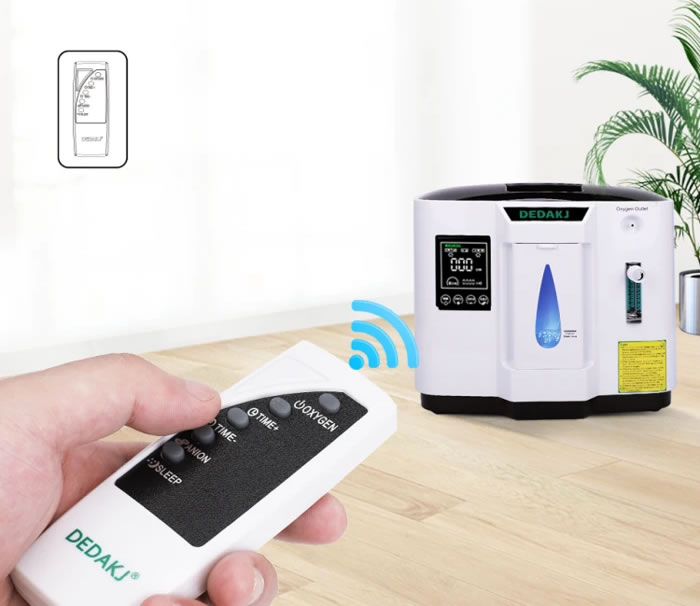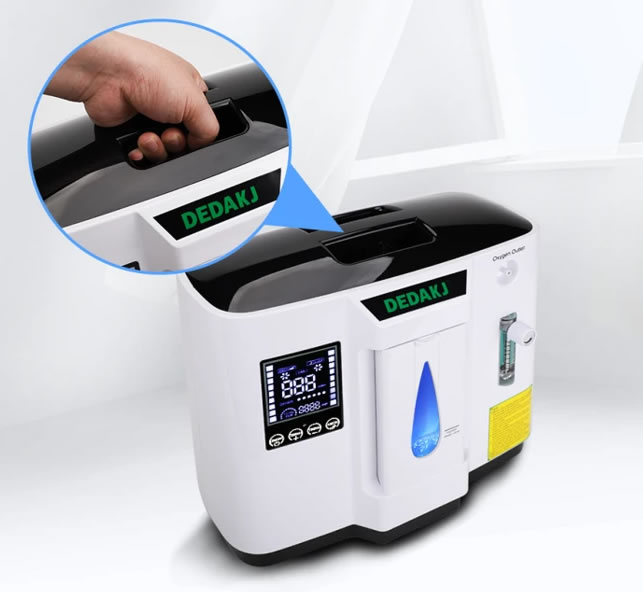 1. Fill the humidifying bottle with distilled or filtered water.
2. Plug in the power cord
3. Connect the nasal cannula and make sure the tubing is not kinked
4. Switch on the device by pressing the On / Off button